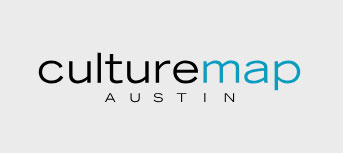 After 25 years in global marketing, Shan Davis was overwhelmed trying to balance her home and work life. "I was so stressed out," she says. "I didn't need someone to do task-y things. I needed someone a step above … Someone to book travel, make sure I have dinner, but also go to meetings on my behalf and represent me as my own brand ambassador."
It was that sentiment that became the vision for Davis' boutique Austin-based company, Club One Concierge, which she founded in 2012. "We do everything," explains Davis. "From super basic to top tier." Davis, and three other individuals who serve as concierges, handle an extensive range of responsibilities, including acting as power of attorney for half of their clients. "We took the personal assistant role and really kicked it up a notch," says Davis.
When CultureMap caught up with Davis, she was on her way to preview real estate that a client had shortlisted, before helping a different client think of an LLC and marketing strategy, and hiring a nanny for another. "I have the most interesting roles I can ever imagine," she says. "I never know where I'm going one day to the next."
One major role Club One Concierge has taken on is supporting Austin's explosive growth by offering relocation coordination services. The company is going through a major expansion, recently bringing on two more employees (essentially doubling the team) and tripling the client roster. "We see Austin rapidly changing and growing," says Davis. "Along with that growing population and growing business, Club One is expanding and rising to the occasion and meeting that need."
Moving from California? Club One Concierge will work to finish closing on your old property and then help with everything needed to get you settled in Austin, including (but not limited to) finding you a home and putting your kids in school.
Another major role Club Concierge plays? Medical liaison. Davis works with a doctor who is moving his practice to Austin (from, you guessed it, California) to help his traveling patients when they don't have next to kin, doing everything from booking their travel to filling their prescriptions and picking them up after surgery.
"It's why I left corporate America," says Davis of the many hats she now wears. "Where else could I ever dream of this type of job?"
Club One Concierge is available from 40 hours per month and you can find more information on the services here or by emailing info(at)cluboneconcierge(dotted)com.
Published in Culture Map Austin